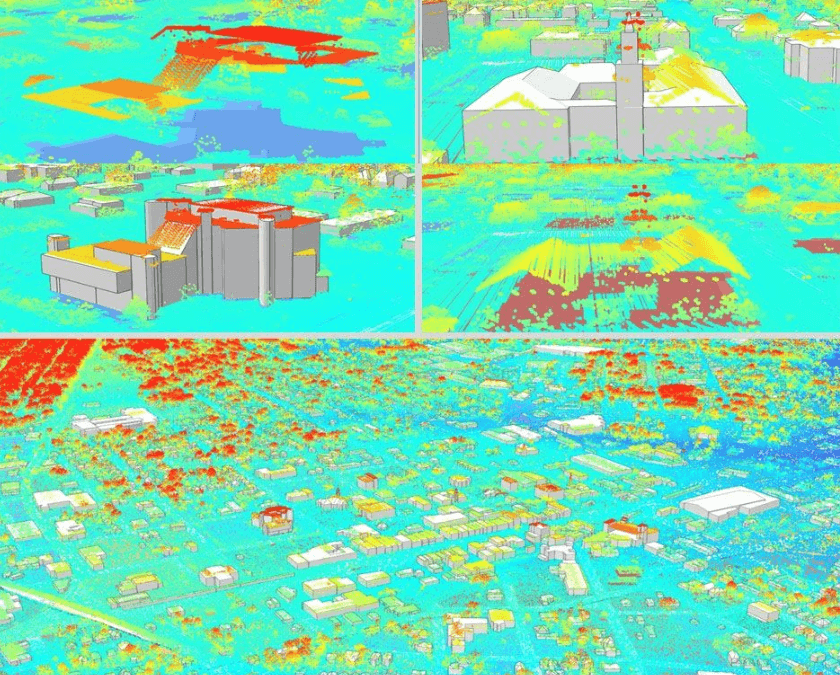 Background
Every city – small, suburban, or urban – strives to provide its citizens with user-friendly and accessible government services. Increasingly, local governments see this as a key element to becoming a Smart City by leveraging the right technology tools. Rocky Mount, NC is a rapidly growing city east of Raleigh, faced with significant development and affordability pressures. Officials identified several Smart City planning strategies as critical next steps for the city as it grows and evolves.
The Problem
Quality and relevant 3D data is the foundation for any Smart Cities planning effort. Rocky Mount has a desire to create a Digital Twin, and truly be a Smart City for its citizens. First, though, it needed access to 3D data. Rocky Mount's existing data is in what's known as a 2D format – paper-based site plans, regulatory codes, maps, etc. Creating 3D data sets, whether it is collecting new data or transforming existing 2D into a 3D data format, was Rocky Mount's first step towards creating Smart City solutions.
The Solution
Rocky Mount hired Esri's business partner ViewPro, and its expertise with ESRI technology products, to create its initial 3D data sets. ViewPro utilized ESRI's 3D Basemap Solutions to create 3D data that builds off Lidar data to form objects in the built environment – buildings, streets, power lines, bridges, vegetation, etc. The 3D Basemaps are created through machine learning and other spatial algorithms built within Esri's ecosystem.
The available basemaps, though, were not fully representative of Rocky Mount's built environment. ViewPro team corrected identified inaccuracies, using its knowledge and local officials to valid the data. Now, city staff can apply its 3D basemaps to other compatible Esri tools, such as ArcGIS Urban, to analyze and visualize proposed policy changes and development impacts. Rocky Mount's 3D visualizations provide staff, elected officials, and community members with more detailed information and understanding of the existing context and proposed development pattern – enabling for a better-informed public and decision-making process.
Summary
Smart Cities planning requires a paradigm shift in how a local government and its officials collect, manage, and analyze data. Rocky Mount has taken its first steps towards becoming a true Smart City with its creation of 3D basemaps. These 3D datasets present built environment data differently, support advanced analytics, and are part of a process towards creating a Digital Twin. With ViewPro's assistance, Rocky Mount is on its way towards becoming a true Smart City.