How GeoZone helps city planners
Land use and Zoning look-up functionality
This functionality lets users search for zoning districts for which individual land use is either permitted, allowed with conditions or under a special use case.
Reverse Land use and Zoning look-up
Reverse Land Use Look-up functionality lets users search for allowed applicablel and uses for any underlying zoning district(s).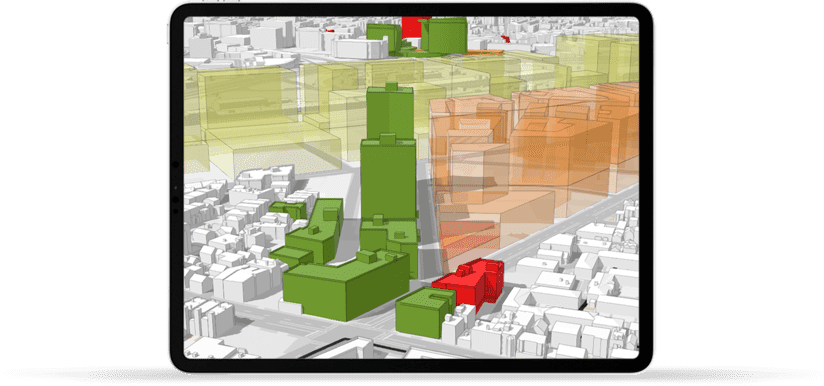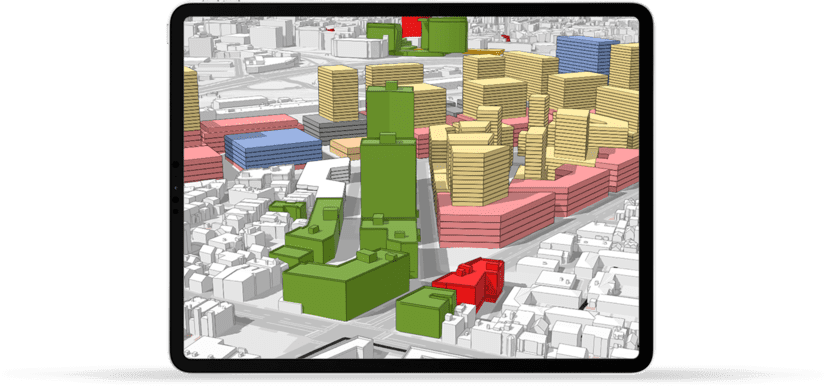 Analyze zoning ordinances accurately
Easily identifies all relevant zoning ordinances for any parcel within the City limits for accuracy and consistency in zoning review.
Enhanced communication
Enhanced communication with elected officials and community leaders to evaluate and understand development impacts.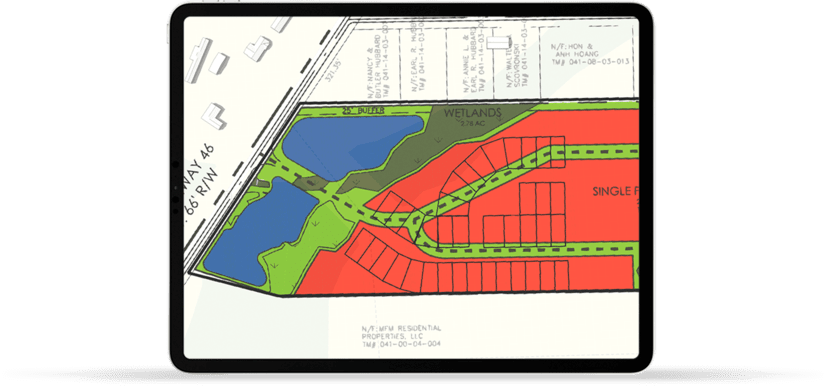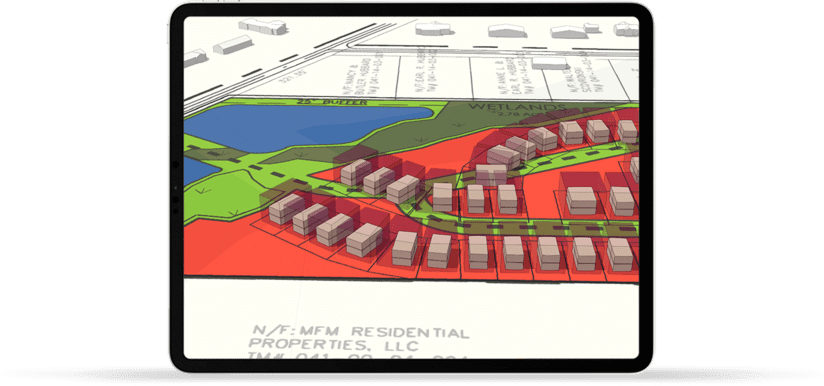 One stop decision-making application
Spatial Analytical Tools allow analysis of building inspection, permitting and utility infrastructure data from one consolidated application.
Smart web url based zoning links
Automated smart web URLs allows easy access to Zoning Summary Reports promoting data transparency with the stakeholders.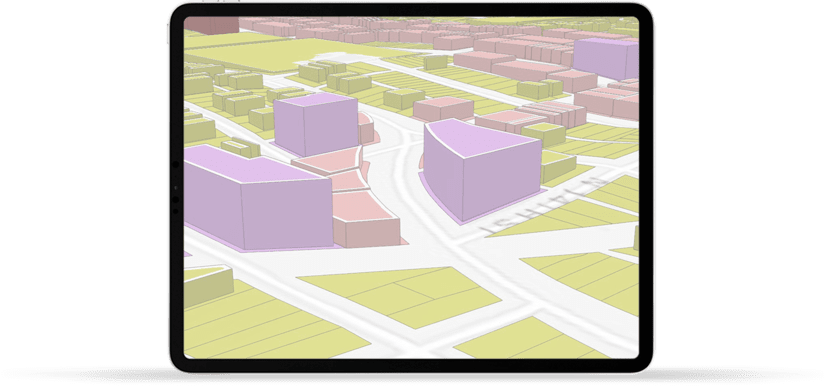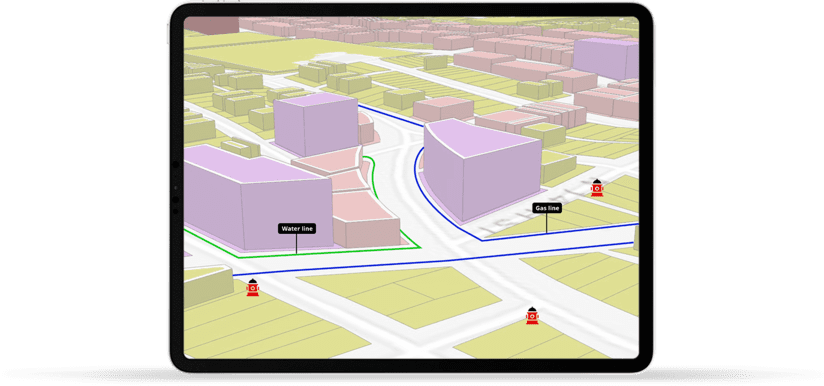 Instant access to Esri curated data
Access to Esri's Demographic and Business Analytics data offer business intelligence for identifying factors contributing to the current trends in development.
Access to external data with ease
Allows integration with 3rd party commercial listing data superimposed on planning and administrative layers for enhanced decision-making.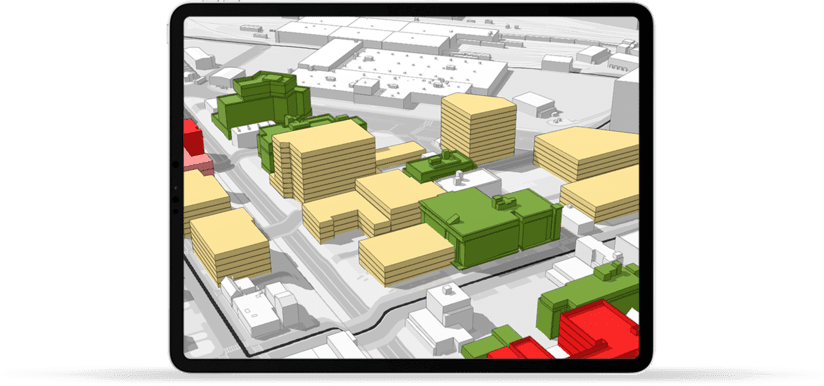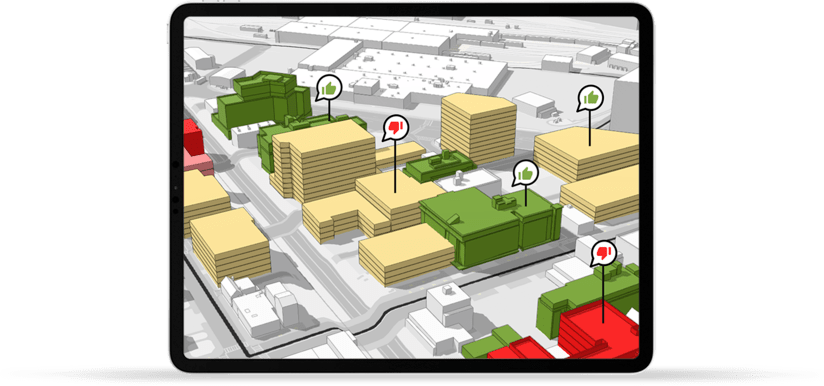 Case Study
Zoning
Kansas City, KS
Learn how Kansas City solved zoning data exploration and site analysis challenges in a single interactive application.
View Case Study

Leverage additional features from our partners
ViewPro has a strategic partnership with the industry's leading codifier enCodePlus, provider of a cloud based content management system for codification of municipal codes and online publishing.

Our combined strategic vision has allowed us to create unique proprietary tools that allow users to visualize zoning regulations in 3D with ease and increase productivity in their daily workflow.
Code|Plan Publishing
Local government codes are built in a content management system (CMS) and published to the web as an interactive, user-friendly online document.
Code|Plan Administration
Provides password-protected access to local government for collaborative drafting, editing, commenting and real-time web publishing.
Zoning Toolkit
Companion features to digital zoning codes for use in searching, navigating, and displaying zoning text or map information.
Quantitative Tools
Access to development standard calculators, (e.g., parking, landscaping, signage, development yield, etc.) and definition libraries.

Bret C. Keast
CEO, enCodePlus
Word from our partner
"Zoning and land development regulations have long been criticized for their wordy content, legalese, and difficulty for use by anyone other than an attorney or zoning administrator. enCodePlus and ViewPro's combined zoning and land use solutions offers to resolve the problem and make zoning text and map information readily available in easy-to-read and exportable or printable formats. The digital revolution of zoning management has arrived and is changing the way local government business is done."
Words from our client
ViewPro has an intensive knowledge of local government practices as it relates to Zoning.
ViewPro, in the past few years, has worked with City of Dayton to establish an ESRI based zoning map and unified development code. The zoning map is not only for internal use for the public as well. It is interconnected with our Unified Development Code which streamlines code research so that users don't have to witch between applications. ViewPro has an intensive knowledge of local government practices as it relates to Zoning.
ViewPro has demonstrated professionalism every step of the way. It was my pleasure to work with ViewPro give our staff and customers a tool that is used daily. Their experience and customer service have made this transition exceptionally easy and successful.
Kimberly Judge
Assistant City Manager
City of Dayton, TX
Frequently Asked Questions
What is GeoZone and how does it help Planners and city residents understand Zoning Ordinances better?
ViewPro has developed GeoZone to solve Zoning challenges that most cities and municipalities face on a daily basis. Zoning Ordinances are increasing getting more difficult to comprehend and often create roadblocks for Developers and Residents due to its complex nature. GeoZone is inherently 3D, map based, simple to use and it is designed around Planners' daily workflow. GeoZone connects applicable zones for any selected areas and present it to the viewers in a logical and intuitive format.
To keep things simple, ViewPro's proprietary process will decode, interpret, analyze and display zoning ordinances onto a map using smart web hyperlinks format into more human readable format. These smart web hyperlinks can be customized and will be unique to each community. The most commonly used web hyperlinks are links to local development regulation, site planning requirements, landscaping standards, allowed land uses, variance, parking requirements and many more.
GeoZone uses a proprietary smart web URLs automation that allows easy access to Maps,Metrics and Zoning Summary Reports promoting ease of use and data transparency with the community.
WWhat is 3D Zoning and what are its benefits?
Visualizing complex Zoning Ordinances in a 3D environment allows City Planners a unique and transparent perspective on a development potential and possible roadblocks. Thanks to Esri and its recent technology developments with the introduction of 4.x API, we are now able to accommodate understanding and visualization of Zoning Ordinances in a 3D format.
As Esri's business partner, ViewPro has extended its current capabilities to migrate to a 3D platform that utilizes the requirements in the legal zoning text with property records, parcel shapes to allow cities to visualize and calculate development potential such as setbacks, allowable heights and other dimensional requirements at the parcel specific level.
With 3D enabled technology, cities are now able to...
Design a 3D representation of the city and gain contextual information to assess performance and support decision- making.
Produce 3D visual and analytical representations of your legal zoning code and measure the immediate impact of your proposed design.
Quickly create detailed planning scenarios and share their work with stakeholders.
How is GeoZone connected with ArcGIS Urban?
As a responsible Esri partner, ViewPro wants to invest in taking the Esri technology further rather than recreating the same technology with a twist. GeoZone is designed to extend ArcGIS Urban's capabilities and act as an intermediator to Urban's 3D output.
GeoZone and ArcGIS Urban, both products are designed to assist City Planners understand and analyze complex Zoning ordinances into a simple and easy to understand 3D based map output. GeoZone is able to digest the output from ArcGIS Urban and not only maintains its data integrity during the exchange but also allow the City staff, stakeholders and citizens to have uninterrupted access to recent changes in Zoning configuration in real-time.
Who is the primary audience for GeoZone?
GeoZone is a GIS for Zoning. GeoZone is primarily designed around the needs for City Planners who typically work for local and state government and are in charge of decoding and interpreting the Zoning or Development Control Regulations. The typical work profile with the local government includes City Planners, Planning Directors, City Secretaries and Elected Officials.
ViewPro also enjoys partnership with many Planning consultants who leverage GeoZone to communicate their Planning related work (comprehensive plans, small area plans, corridor plans etc.) into easy to use and operate mapping capabilities while extending their technical offerings.
What is the ownership cost for GeoZone?
ViewPro's GIS products including GeoZone is designed in a Software-As-a-Service (SAAS) format. This allows ViewPro to spread the cost of development across all of their city and local government clients. This results in significant savings and more standardized approach in how various GIS products aredesigned and offered.
With the support of a few dozen city clients and agile SAAS platform, ViewPro is continuing to innovate and develop new product features without having to add additional cost burden to our current and future city clients. We at ViewPro like to keep things simple.
What to learn more?
Take advantage of 15 minute complimentary session with our planning and GIS experts.